We all have off days — even celebrities. Even the most talented, successful, and usually poised people on the planet have their own klutzy moments — so don't ever feel bad for stubbing your toe or bumping into a wall (even if it's for the fifth time today).
Awesomeness continues after advertisement
Below, check out nine celebs whose clumsy moments only made us love them more.
1. Gigi Hadid
Awesomeness continues after advertisement
>
Gigi Hadid came *this close* to taking a tumble at the Glamour Women of the Year Awards on November 13th. Hadid's klutzy moment was caught on camera, but her face is absolutely adorable. And thankfully, her sister Bella was there to keep her stable. Sisters forever.
2. Jennifer Lawrence
The night Jennifer Lawrence won her Oscar for Best Actress in a Leading Role for Silver Linings Playbook had to have been a career (and life) highlight. The actress' night wasn't totally perfect, though — she famously tripped on her way up to the stage to accept the award.
Lawrence handled the embarrassing moment with grace and humor of course.
3. Jennifer Lawrence (again)
That wasn't Lawrence's only Oscar stumble. The very next year, she tripped again at the big event — this time on the red carpet. Klutzy girls everywhere were like, "We get you, Jenn."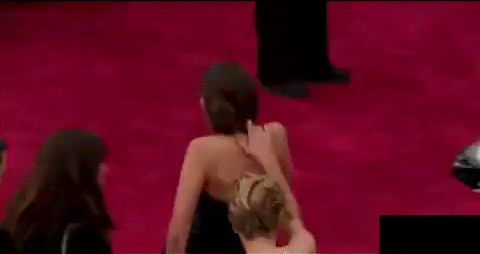 4. Beyoncé
Even Queen Bey takes a spill now and then. The singer was caught on camera tripping at her concert in Lisbon in 2014.
5. Michelle Williams
Back in their Destiny's Child days, Bey's bandmate, Michelle Williams, took a GIF-able spill and shook it off like a champ.
6. Rihanna
While you're at it, add RiRi to the list of absolute QUEENS who have a totally relatable clumsy side.
7. Harry Styles
One Direction hottie Harry Styles isn't all suave all the time. He infamously fell on stage during a concert and honestly, it just makes us love him more (seriously Harry, if you need a hug, we're here for you).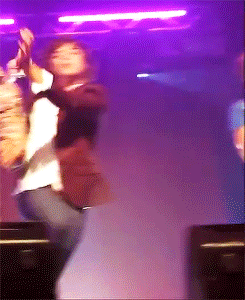 8. Kim Kardashian
Kim Kardashian usually seems to have it all together, but this GIF of her falling out of a chair on Keeping Up With the Kardashians will make you realize that she really is just a normal human.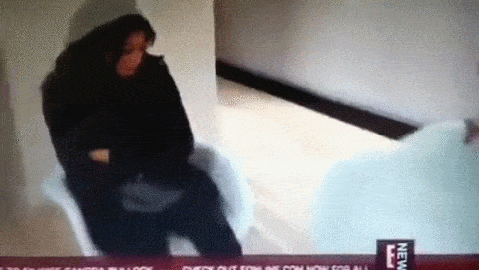 9. Justin Bieber
Dancing like the Biebs doesn't look easy. And sometimes, even he has a little trouble with it. Luckily, Justin has never been one to let a setback keep him down.
Bonus: Taylor Swift
Taylor Swift famously poked fun at her own adorkable clumsiness in her Apple Music ad, in which she took a hard fall off a treadmill.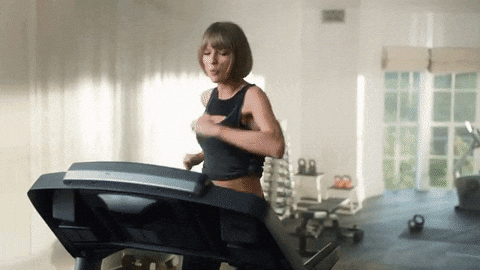 Stars, they're just like us!